Handover of a new home can be a daunting day
Have you ever built a home? Are you a home builder? Do you need a second set of expert eyes to run through things to ensure everything is as it should be when you take possession of your new home?
Handover of a new home can be a daunting day. It's super exciting but it's also the day that you need to make sure that things have been done right. If your builder knows that you've got us in your corner to be there for you at handover it takes the pressure off of you to ensure they have done everything right.
A Handover Inspection is recommended when someone has bought a newly built house and wants to make sure all has been completed to a good and acceptable standard and level of workmanship.
Handover Inspections are recommended for someone who has completed building a new house and wants to ensure that Practical Completion has been done to a good and acceptable standard and level of workmanship. The Handover Inspection looks at exterior and interior finishes as well as paint finish, doors, windows. It also includes inspection of the overall finish of the house to determine that it at a good and acceptable and that the level of workmanship is up to standard. A Handover Inspection identifies if any minor defects are present that need to be rectified.
Get a handover inspection done by the experts to ensure your new house meets the standards and your expectations.
Get a Professional Handover Inspection
Professional House Inspections will provide you with:
Range of building inspection services
Professional House Inspections offers a range of building inspection services which progressively reduce the level of risk faced by intending purchasers.
Level 1
Structural & Salt Damp Inspection
This is an inspection of the main structural elements of the building and its attachments. Where reasonably accessible, we check the floor frame and cladding (ie. inside and out), ceilings, walls, floors, footings and sub floor. We check masonry walls for salt damp, using an electronic meter, and we check tiled floors, walls and shower alcoves for defective tiling and possible leaks.
Level 2
Standard Inspection
This is a much more detailed inspection, and it complies fully with the Australian Standard AS4349.1-2007.
In addition to the Level 1 inspection, we check all reasonably accessible parts of the property, and provide you with a comprehensive, yet easy to read, typed report. This can usually be supplied by the following day.
The Level 2 inspection includes the checking of:
structural elements, and testing for salt damp as per Level 1
plumbing and electrical systems
exterior and interior surfaces, including doors, windows, etc.
storm water drainage and site management issues
fencing, paving, structural retaining walls, secondary buildings, etc.
However, this inspection does not include the checking of any part of the property for timber pests, e.g. termites (white ants), borers, etc.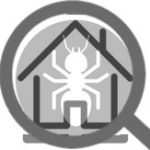 Level 3
Standard Inspection
+ Termite Insp.
This is a Level 2 inspection compliant with Australian Standards AS4349.1-2007 and AS4349.3-2010, plus:
an assessment of termite risk factors present on the property
a visual inspection of all reasonably and readily accessible timber surfaces for signs of termite damage
* Note that we are not licensed pest controllers. If the scope and extent of the termite inspection offered does not meet your requirements, we advise you to arrange for a separate inspection by a licensed pest control company. The approval of the vendor is usually required in such cases, and there is a risk of damage to the property.